colorfull update - page styling added!
---
New Update!
After almost 2 months since the last update, I come with a new update mainly focused and the ability to customise the game appearance. This implies two new features :
Colour settings
First, you are able to set the colour of the story, the choices and background of each page. Colour settings are accessible from the settings panel :

This describe the global colour settings. In play mode, you also have a panel to change a page's specific colours and see the result in real time as you play. You can toggle that pannel when you don't need it: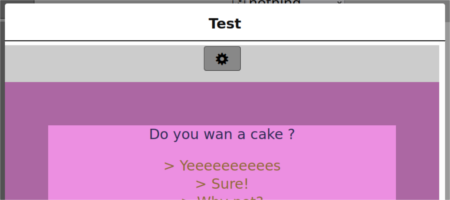 With the panel closed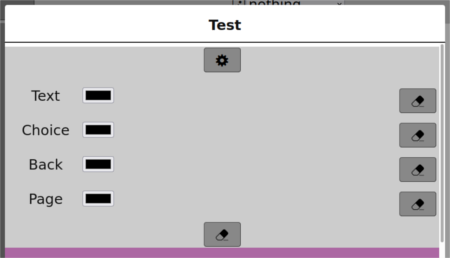 With the panel opened

Each colour can be set or cleared at will.

The asset manager
In Addition to the colours, each page can have an image assigned to it. To do so, you first need to register that image in the asset manager.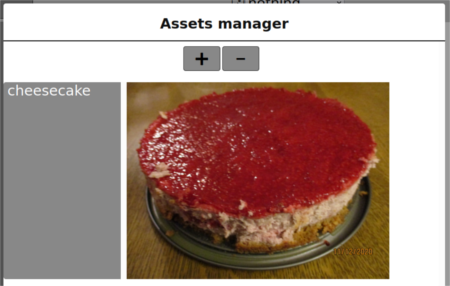 What's a better example than an homemade cheesecake?

Then you can select you image from its name with a little preview to help.

Plus I'd say it's a very good starting picture.

Other changes
I changed the UI to replace most texts with icons so that way herobook is more language-agnostic. Icons where taken from the site icofont.com.
In earlier versions, the first page in the list was the starting point of the game. Now you can set it to whichever page you want.
Another small change is the use of the author's name in the settings. When given, the page title become game title by author. Nothing too fancy but I like the way it looks.
Finally I changed a lot the way the code was organised. I messed up a little with the tool appearance to make it more uniform and since neither UI nor UX are part of my skills, I may need some time to stabilize everything.
What's next
For the next update I plan to add the possibility to add scripting options to make the stories more dynamic. This however needs to fix the tool appearance or I fear to end up with something too messy to be usable. I already have an idea on how to manage the scripting and I think it should be quite easy to do.

I also have to continue thinking about the licence, and am more encouraged to use another licence rather that throw my current tools.
Finally, I change the tool form the status of Released to In development. Since it has seen lots of changes, I didn't seen a reason to mark it as finished.

Get Herobook simple version